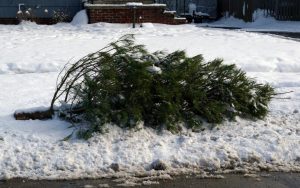 Most communities provide curb-side pick up for trees. Contact your town or village for more information.
You can also bring your Christmas trees to either the Amboy or Jamesville Compost Site between Jan. 2-4 and Jan. 7-11, 2019 (Monday through Friday, 7:30 am - 4:00 pm). Trees must be free of ornaments, tree stands, lights, tinsel, etc.
There is no charge to drop off items at either site. In the spring, the trees are ground into mulch that can be used in gardens and landscaping.