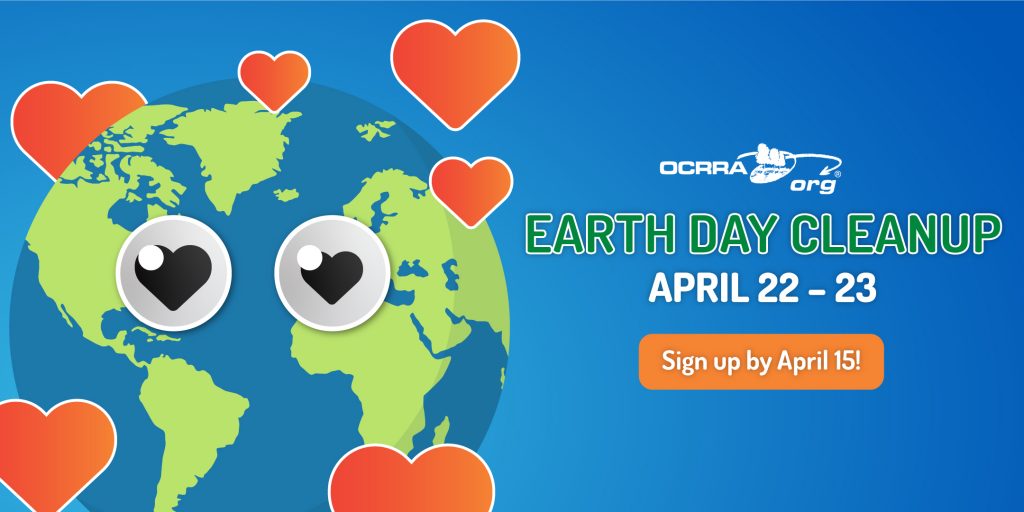 The 2022 Earth Day Litter Cleanup will be held on Friday, April 22 and Saturday, April 23. Choose a day to clean up or do both! Come join thousands* of our neighbors this spring to clean up litter and help beautify our community!
Online registration is closed, but if you call us at (315) 453-2866, we can still get you signed up. You'll just need to come pick up your instructions and litter stickers (which allow for free disposal) at our main office at 100 Elwood Davis Road, North Syracuse.
In 2021, over 4,100 volunteers participated in OCRRA's Earth Day Litter Cleanup and collected 56,000 pounds of trash!
Cleanup locations are selected by group leaders. Not sure where to cleanup? Take a walk or drive around your area to find places that need attention. Our guess is you won't have to look far to find a spot you could improve. While OCRRA does not provide garbage bags or other cleanup supplies, we will tell you where to deposit the litter you collect and we'll dispose of it at no cost.
Questions or comments? Contact us at [email protected] or (315) 453-2866.
*Groups can be large or small; groups of one are 100% welcome! Every little bit helps. Want to go the extra mile? Ask friends, family, neighbors or co-workers to join you and have an even bigger impact on the litter in our community!